Changes in the horizontal development of phytoplankton of the littoral of Lake Sevan (Armenia) in conditions of water level fluctuations
Hambaryan L.

1, 2

Khachikyan T.

1

Ghukasyan E.

1

1 Institute of Hydroecology and Ichthyology of the Scientific Centre of Zoology and Hydroecology of NAS, P. Sevak st.7, 0014 Yerevan, Armenia
2 Department of Ecology, Yerevan State University, 8 Charenc str., 0025, Yerevan. RA
Keywords:
Cyanobacterial water bloom, toxigenic alga, littoral zone, Shannon index, saprobity
Abstract
The study of seasonal dynamics in the horizontal development of phytoplankton is important for the ecological assessment of coastal biotopes of lakes. Water level fluctuations affect the quantitative and qualitative parameters of phytoplankton, that caused bloom in 2019. In the development of phytoplankton, an unpredictable succession was observed at the level of divisions and species of algae, which was expressed by water flowering in different seasons. During the active growing season in Lake Sevan, three quantitative maxima were observed in the development of phytoplankton in the lake. In the spring, green algae reached the level of blooming (88%), in the summer - cyanobacteria (90%) and in the fall - diatoms (80%). Frequent algal blooms in the littoral zone indicate the presence of pollution, lead to nutrient enrichment, changing climatic conditions. Blooming of water in summer period with toxic species of the genus Dolichospermum/Anabaena are toxic and cause changes in the habitat. CyanoHABs is a danger of the transfer of blooms to the deep-water areas of the lake, as it observed in 2018-19.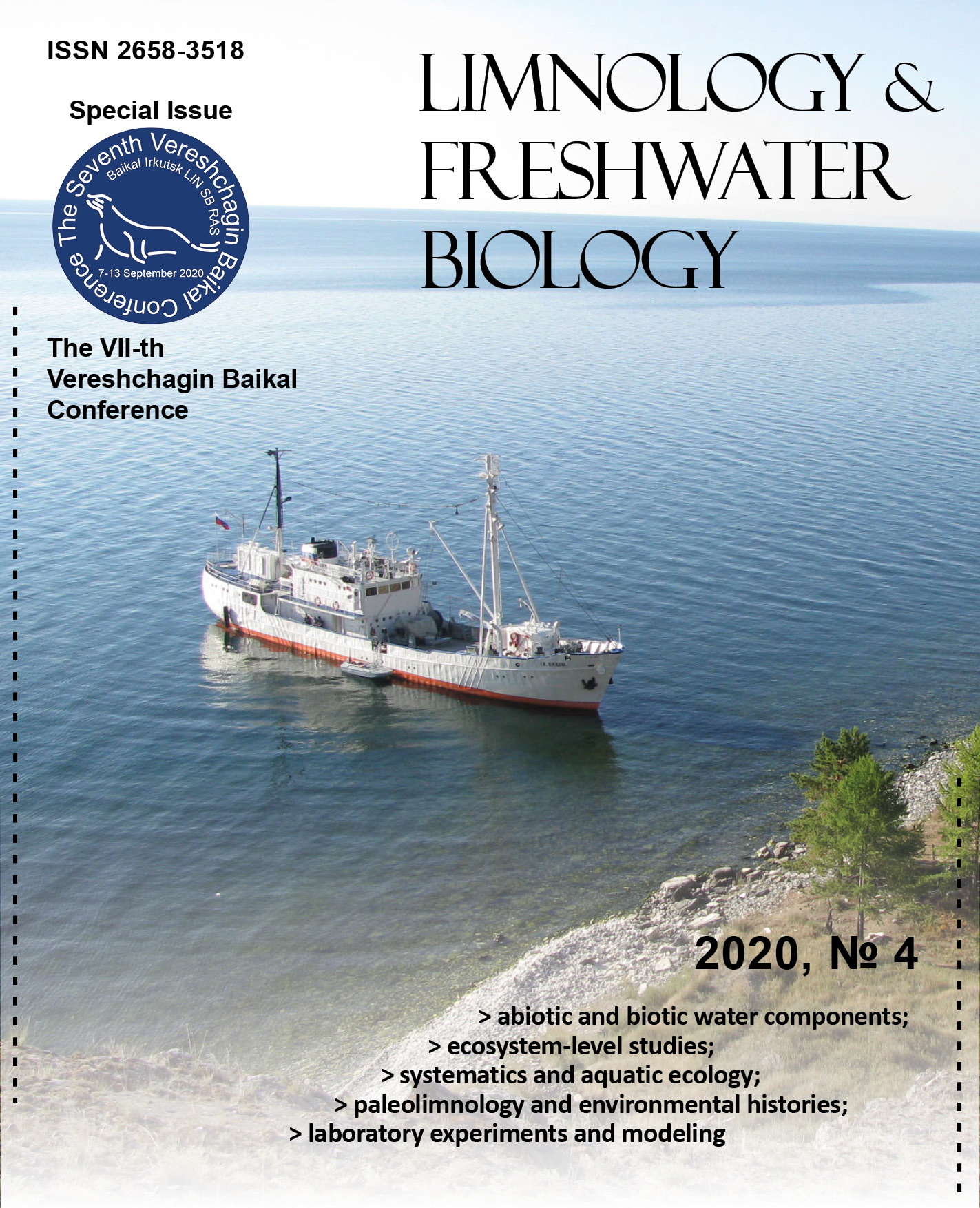 This work is licensed under a Creative Commons Attribution-NonCommercial 4.0 International License.