The specific features of phytoplankton in the reservoirs of Moskva River
Goncharov A.V.

1

Puklakov V.V.

1

Zamana V.G.

2

1 Lomonosov Moscow State University, Faculty of Geography, Leninskie gory, 1, Moscow, 119991 Russia,
2 JSC Mosvodokanal, Pleteshkovsky pereulok, 2, Moscow, 105005 Russia
Keywords:
phytoplankton, dimictic reservoirs, the depth of the reservoir, water level, internal phosphorus load
Abstract
Analysis is made of perennial changes of phytoplankton in the reservoirs of the Moskva River (Istrinskoye, Mozhaiskoye, Ozerninskoye, and Ruzskoye reservoirs), which serve as sources of water supply for the city of Moscow. It is concluded that phytoplankton is influenced by morphometric parameters of reservoirs, internal phosphorus load, and biotic interactions in the community. The role of the external factor, the river runoff, is great in the upper reaches of the reservoirs, where zones of increased productivity are formed. Climate changes are revealed, leading to transformation of the river runoff and of the internal processes taking place in the reservoir.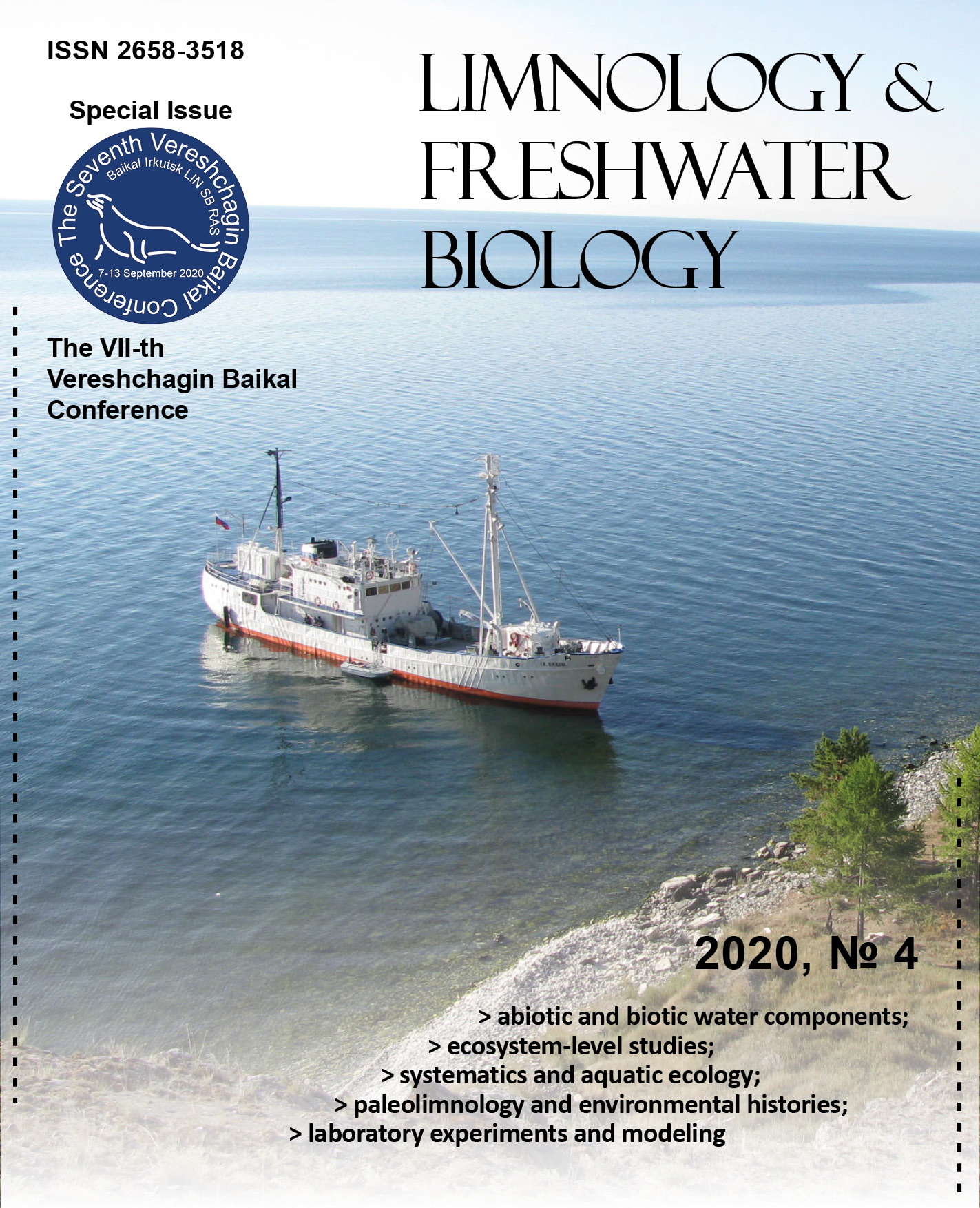 This work is licensed under a Creative Commons Attribution-NonCommercial 4.0 International License.