Features of the formation of primary production in small lakes of various natural zones in the south of Western Siberia
Zarubina E.Yu.

1

1 Institute for Water and Environmental Problems, Siberian Branch of the Russian Academy of Sciences, Molodezhnaya St., 1, Barnaul, 656038, Russia
Keywords:
primary production, destruction, phytoplankton, macrophytes, natural zone
Abstract
The territory of the south of Western Siberia is located in several natural, hydrological and climatic zones. Long-term studies (2008-2019) of small lakes in the region, located on the plain from the steppe zone to the taiga zone, as well as in the mountain-forest and mountain-steppe zones, have been carried out. It is shown that the leading role in the formation of primary production in lakes is played by zonal factors, such as the ratio of elements of water and heat balance; the chemical composition of lake waters, etc. The characteristics of productivity and characteristics of small lakes of different hydrological and climatic zones are given.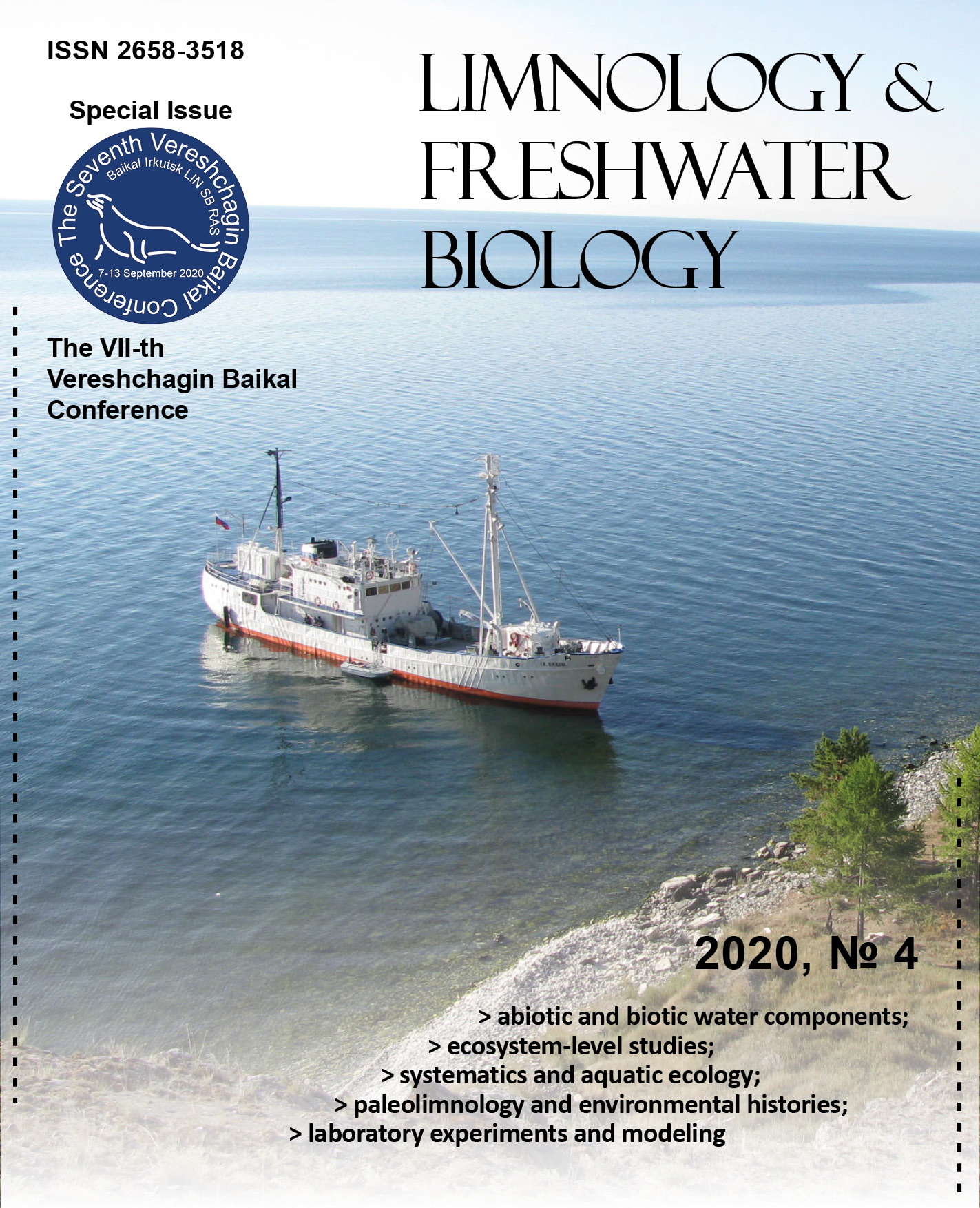 This work is licensed under a Creative Commons Attribution-NonCommercial 4.0 International License.