Telomere biology of Baikal hydrobionts
Koroleva A.G.

1

Maximova N.V.

1

Sapozhnikova Yu.P.

1

Timoshkin O.A.

1

Zaytseva E.P.

1

Sitnikova T.Ya.

1

Evtushenko E.V.

2

Vershinin A.V.

2

Sukhanova L.V.

1

Glyzina O.Yu.

1

Kirilchik S.V.

1

1 Limnological Institute, Siberian Branch of the Russian Academy of Sciences, Ulan-Batorskaya Str., 3, Irkutsk, 664033, Russia
2 Institute of Molecular and Cellular Biology, Siberian Branch of the Russian Academy of Sciences, Acad. Lavrentiev Ave., 8/2, Novosibirsk, 630090 Russia
Keywords:
telomere biology, Lake Baikal hydrobionts, mollusks, planarians, fish
Abstract
Telomeres are the end regions of eukaryotic chromosomes. In addition to maintaining the integrity of the genome, they are involved in aging, regeneration, stress, and disease. We study the telomere biology in Baikal and Siberian planarians, mollusks, and fish. Using these hydrobionts as an example, we study how changes in body size, life expectancy, reproductive strategy, and habitat have reflected in telomeres during evolution, how telomere length changes during ontogeny, and whether stress factors affect its dynamics. We observe both the common features in the telomere biology of such different hydrobionts and their species-specific features. The obtained data indicatea possible influence of physiological and environmental features on the functioning of telomeres.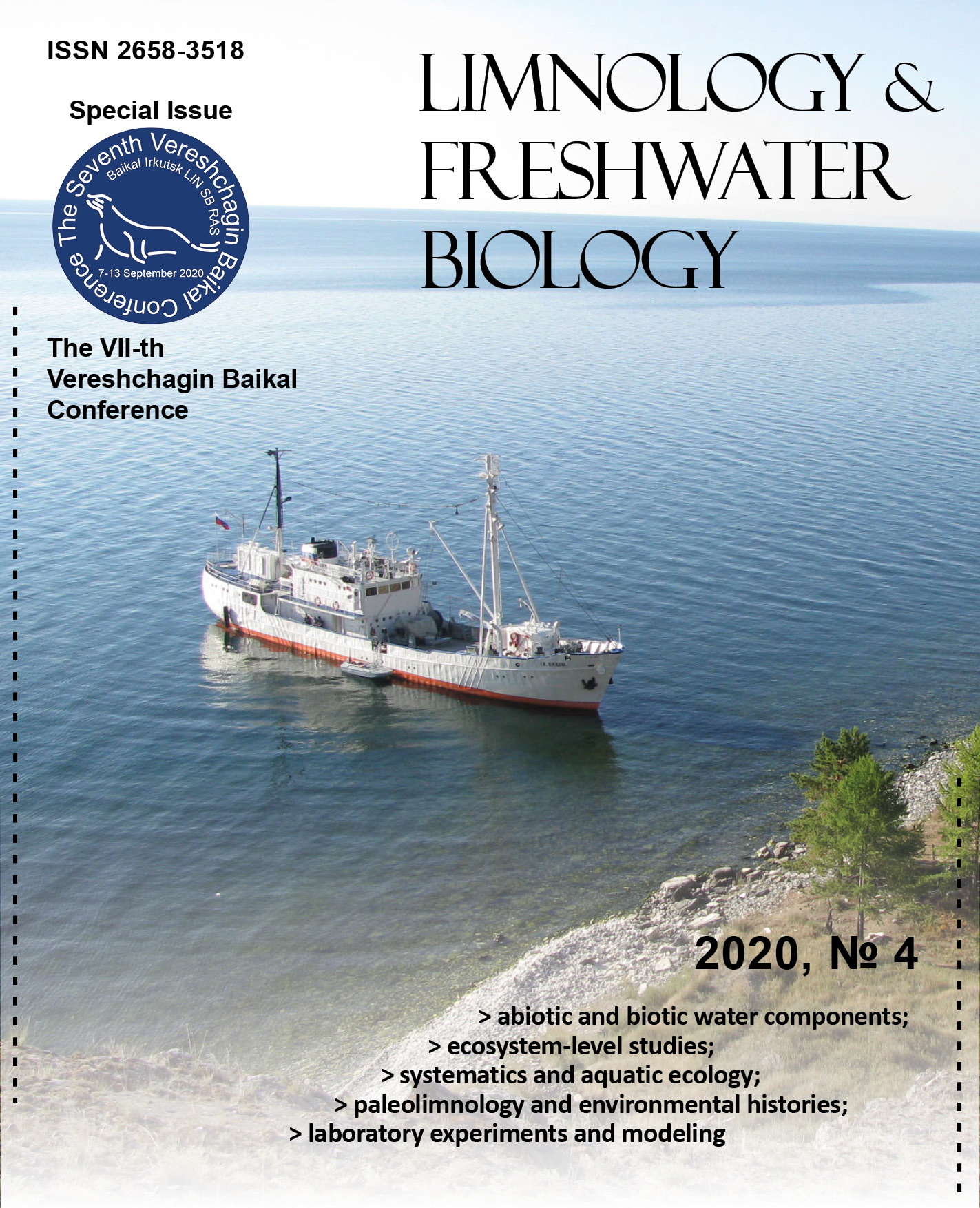 This work is licensed under a Creative Commons Attribution-NonCommercial 4.0 International License.