Long-term studies of the habitat of Baikal organisms
Khodzher T.V.

1

Domysheva V.M.

1

Tomberg I.V.

1

Sakirko M.V.

1

Sorokovikova L.M.

1

Golobokova L.P.

1

Onischuk N.A.

1

Obolkin V.A.

1

Netsvetaeva O.G.

1

1 Limnological Institute, Siberian Branch of the Russian Academy of Sciences, Ulan-Batorskaya Str., 3, Irkutsk, 664033, Russia
Keywords:
pelagic zone, littoral zone of Lake Baikal, tributaries, atmosphere, gases, aerosol, precipitation
Abstract
Lake Baikal is the worlds largest unique freshwater body that more than 2600 species of various organisms inhabit, 70% of which are endemic. In recent decades, with climate change, a decrease in the humidity in the watershed area and the inflow of water to the lake, the discharge of insufficiently treated wastewater, the intensification of tourist activity, and an increase in the anthropogenic pressure on the atmosphere, the quality of water in the tributaries and littoral zone of Lake Baikal has significantly deteriorated, as evidenced from the results of numerous monitoring studies from 2008 to 2019.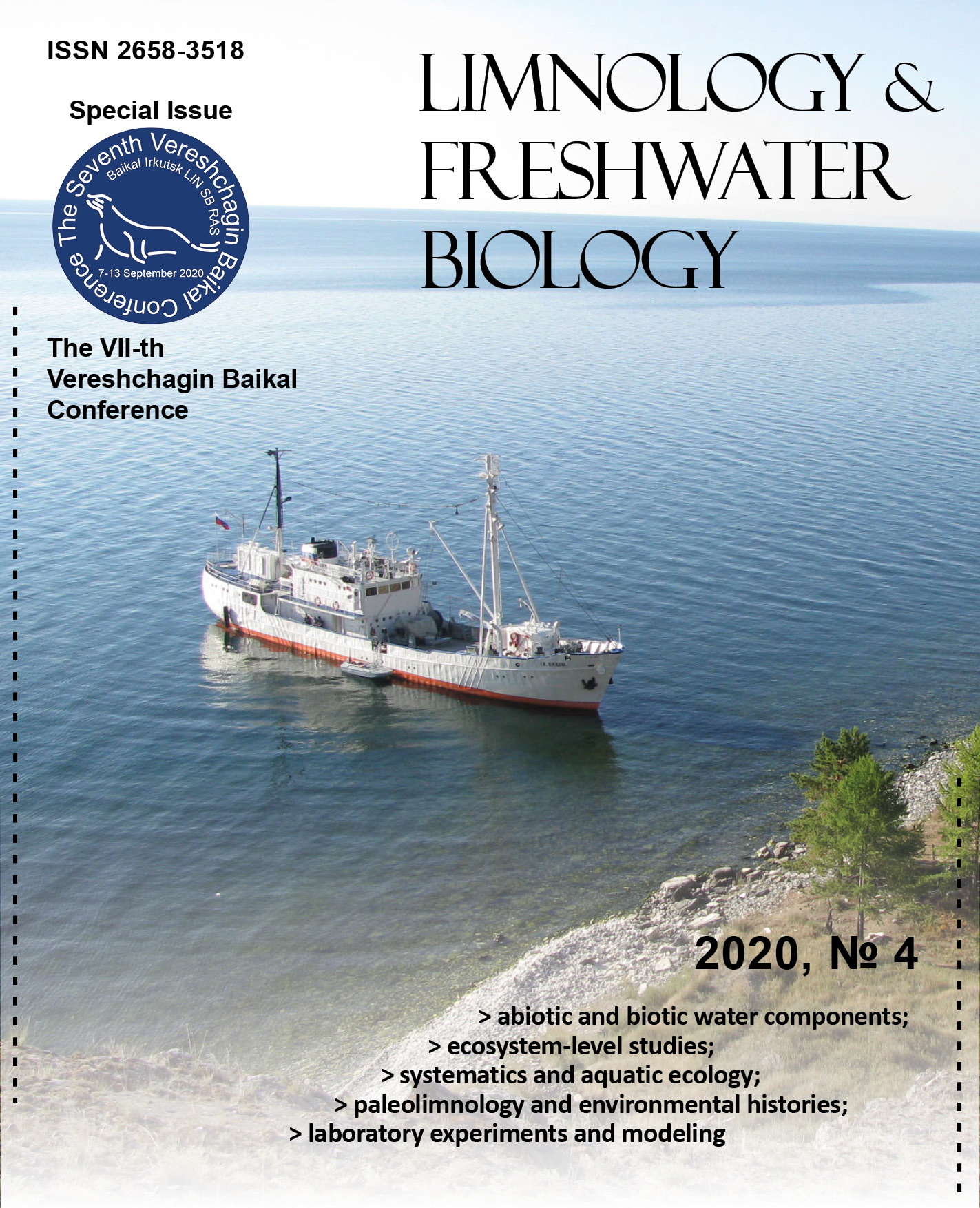 This work is licensed under a Creative Commons Attribution-NonCommercial 4.0 International License.