Okenone as a proxy of water level and redox-conditions in saline stratified Lake Shira (Siberia, Khakassia)
Rogozin D.Y.

1, 2

Zykov V.V.

1

Bulkhin A.O.

1, 2

Darin A.V.

3

Kalugin I.A.

3

1 Institute of Biophysics SB RAS, Krasnoyarsk, Russia
2 Siberian Federal University, Krasnoyarsk, Russia
3 Sobolev Institute of Geology and Mineralogy SB RAS, Novosibirsk, Russia
Keywords:
okenone, purple sulfur bacteria, water level, stratification, paleoclimate
Abstract
In meromictic saline Lake Shira (southern Siberia, Russia) we revealed the dependence of okenone (specific carotenoid of purple sulfur bacteria) on water level dynamics. Therefore, we have shown that okenone in bottom sediments can be used as a proxy of climate humidity in semi-arid region of Southern Siberia.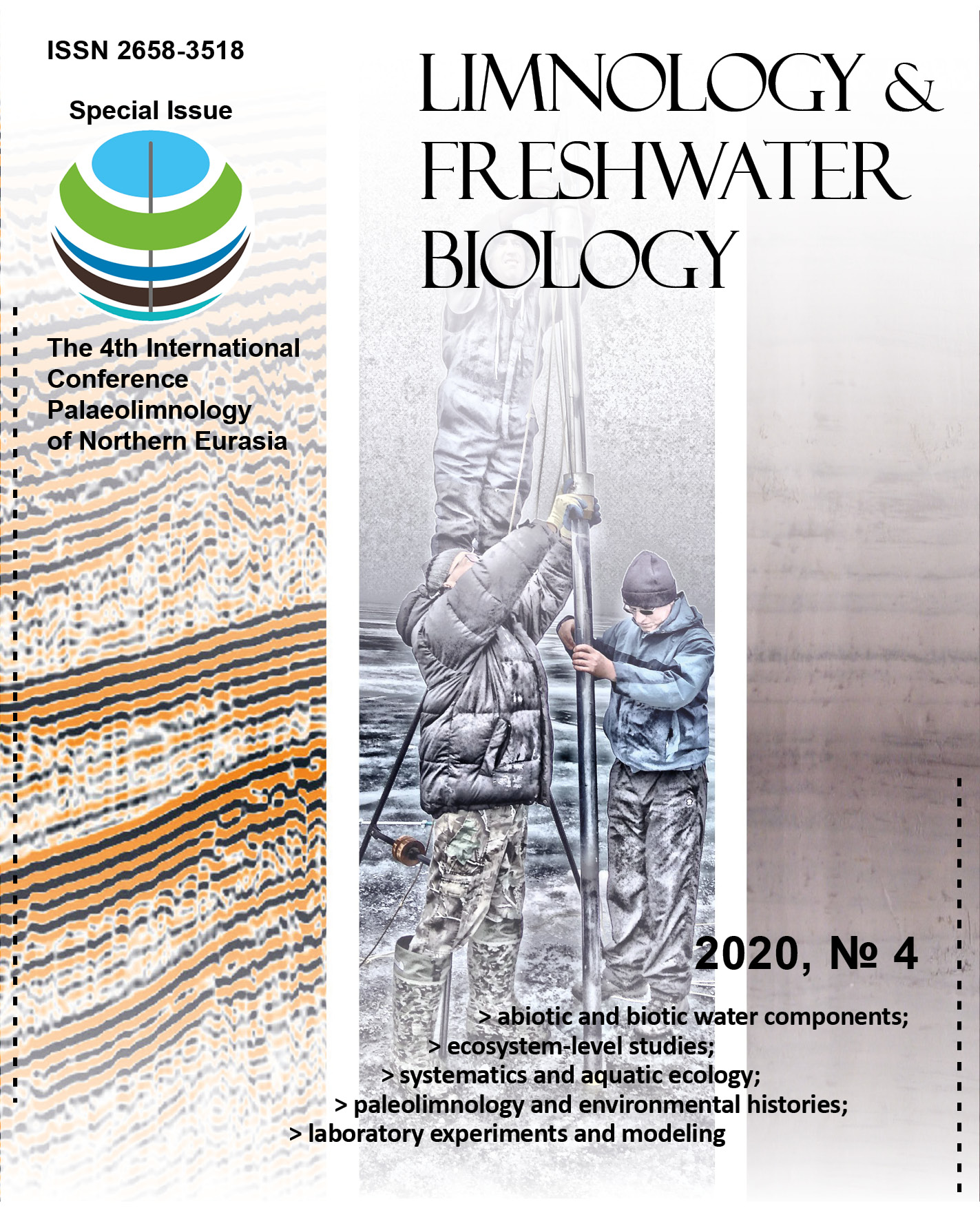 This work is licensed under a Creative Commons Attribution-NonCommercial 4.0 International License.