Diatom complexes of the surface lake sediments in the Indigirka river basin
Levina S.N.

1

Pestryakova L.A.

1

1 North-Eastern Federal University, Belinskogo str., 58, Yakutsk, 677000, Russia
Keywords:
lake, diatoms, Indigirka, Yakutia, Arctic.
Abstract
This paper provides information about diatomic flora of 42 lakes located in the basin of the Indigirka River. The research material was sampled from surface sediments of lakes of various origin. The field material was collected during expeditions (in 2004, 2006, 2011, and 2017) using standard methods and a set of field equipment. Obtained data can serve as a basis for background monitoring of the ecological state of the environment and water bodies.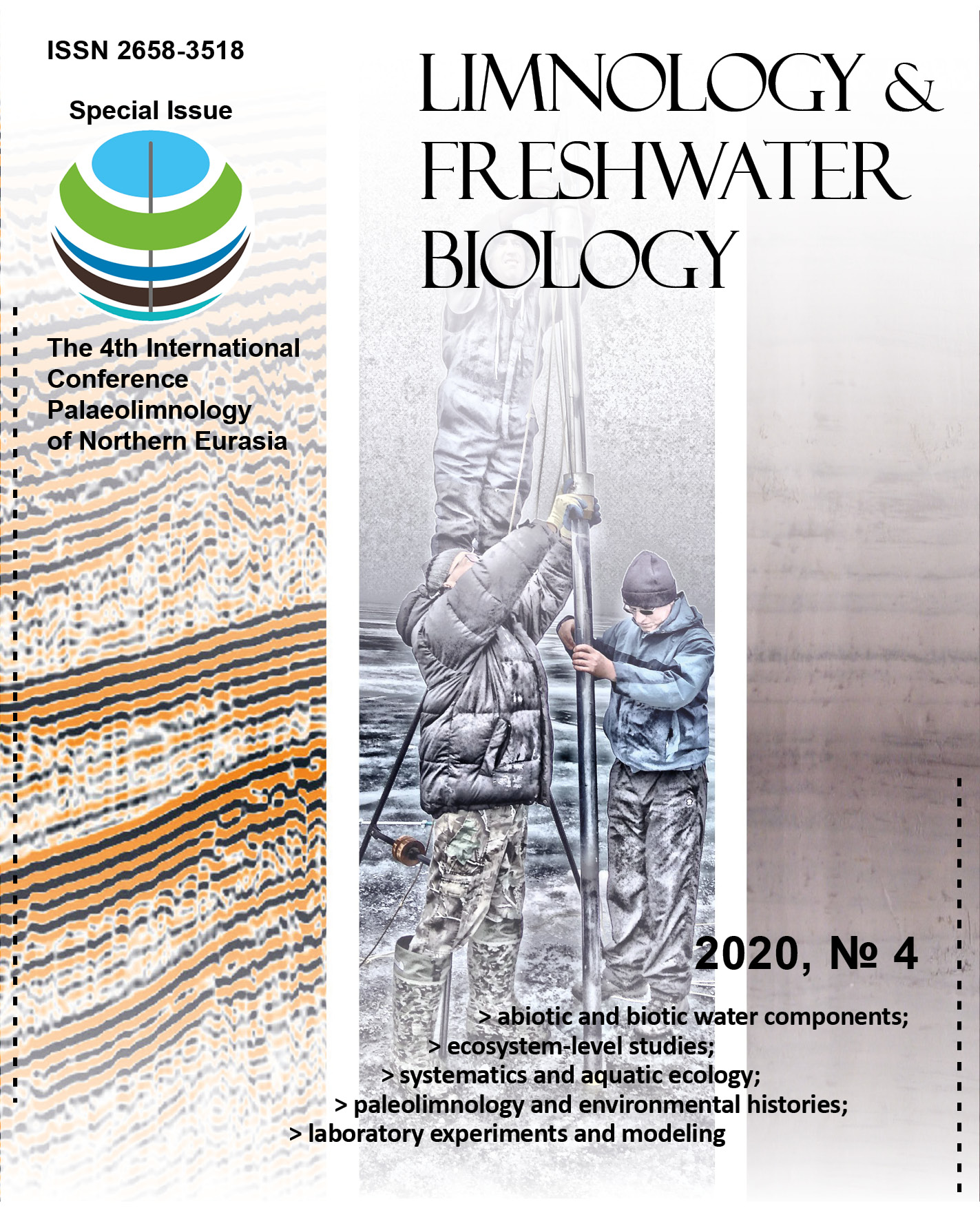 This work is licensed under a Creative Commons Attribution-NonCommercial 4.0 International License.