Reconstruction of sedimentation in Lake Terebenskoye (the Valdai Upland, Russia) in the Late Pleistocene and Holocene
Ivanova K.O.

1

Kublitskiy Y.A.

1

Leontiev P.A.

1

Brylkin V.V.

1

Grekov I.M.

1

Sokolova N.V.

1

Subetto D.A.

1

Kuznetsov D.D.

2

Orlov A.V.

1

1 Herzen State Pedagogical University of Russia, Nab. Moyki 48, St. Petersburg, 191186, Russia
2 Institute of Limnology, Russian Academy of Sciences, Sevastyanova str. 9, St. Petersburg, 196105, Russia
Keywords:
lake-bottom sediments, Holocene, paleogeographic reconstruction, Valdai upland, Lake Terebenskoe.
Abstract
The article presents results of analysises the loss on ignition and radiocarbon dating of the bottom sediments of Lake Terebenskoye. Based on the obtained data, a preliminary reconstruction of the sedimentation processes of lakes of the Valdai Upland in the Holocene is constructed. The stages of minerogenic sedimentation in the Older and Younger Dryas and organogenic sedimentation in the Allerd and Preboreal are distinguished.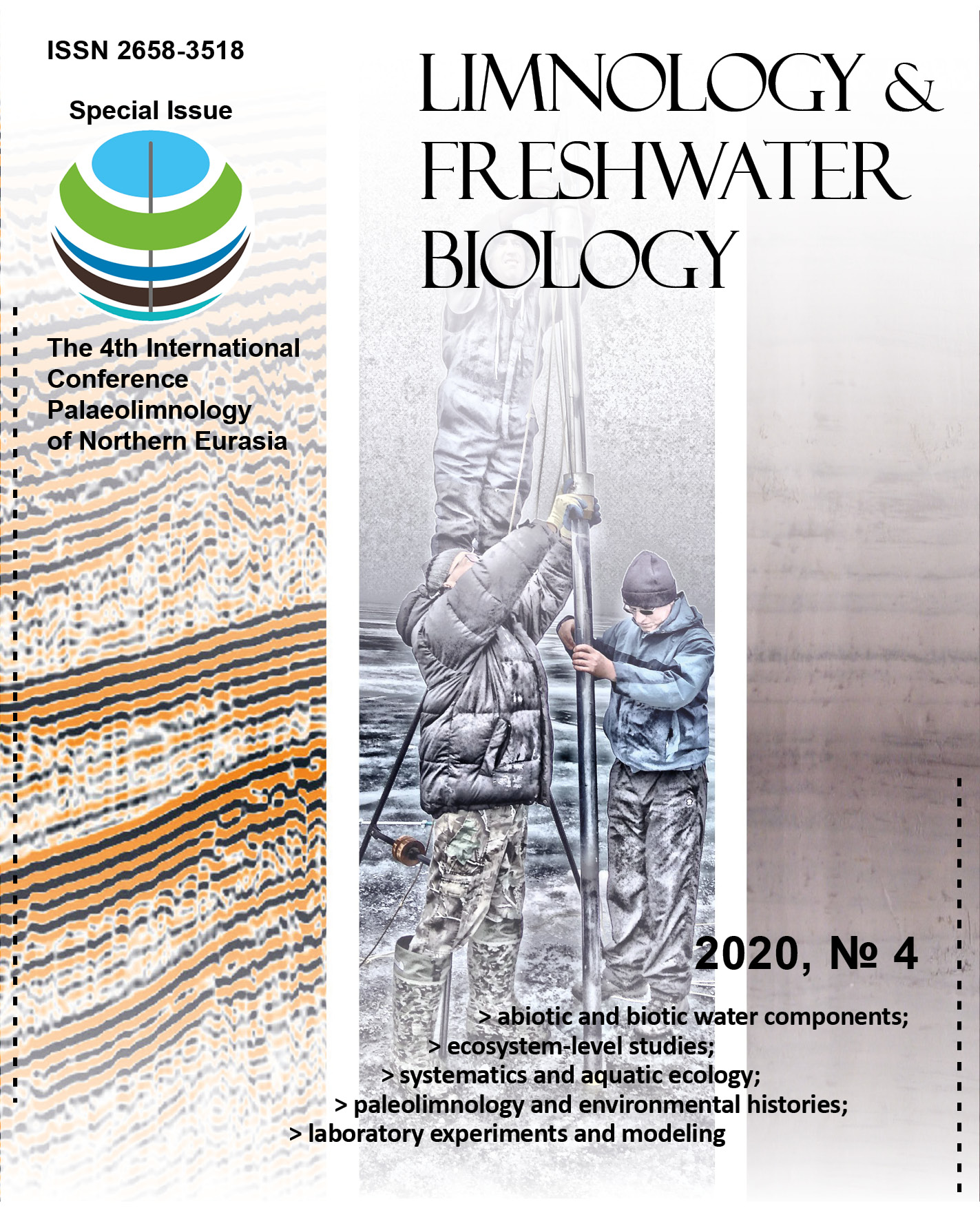 This work is licensed under a Creative Commons Attribution-NonCommercial 4.0 International License.