Representatives of Diplomonadida in fishes of East Siberia
Denikina N.N.

1

Nebesnykh I.A.

1

Kondratov I.G.

1

Khanaev I.V.

1

Dzyuba E.V.

1

1 Limnological Institute, Siberian Branch of the Russian Academy of Sciences, Ulan-Batorskaya Str., 3, Irkutsk, 664033, Russia
Keywords:
molecular genetic methods, Lake Baikal, Coregonus, Thymallus, Comephorus, Cottocomephorus
Abstract
The study is dedicated to the analysis of diversity of Diplomonadida – flagellate protozoa, parasites in the digestive system of animals, in East Siberian fishes. We developed a method allowing to diagnose the presence of DNA of Diplomonadida representatives in a whole and concretely of Spironucleus barkhanus in the analyzed samples. Before we used molecular genetics methods to analyze for diplomonads presence salmonids of the East Siberia and to determine the contamination. The analysis of genetic diversity of diplomonads in the fishes of the genera Coregonus and Thymallus revealed the presence of one species - S. barkhanus. However, besides a cosmopolite genotype widely distributed amont Holarctic salmonids, we found in Baikal omul and in lacustrine whitefish a new, obviously different from all registered before one. Probable, S. barkhanus of this genotype is endemic for Lake Baikal. To reveal probable parasite exchange between Baikal omul and other fishes in Lake Baikal pelagic area, we performed a screening of near-shore pelagic and pelagic sculpins for presence of S. barkhanus. The performed analysis did not reveal presence of DNA of S. barkhanus in the studied samples. We suppose presence of diplomonads of other species different from S. barkhanus in sculpins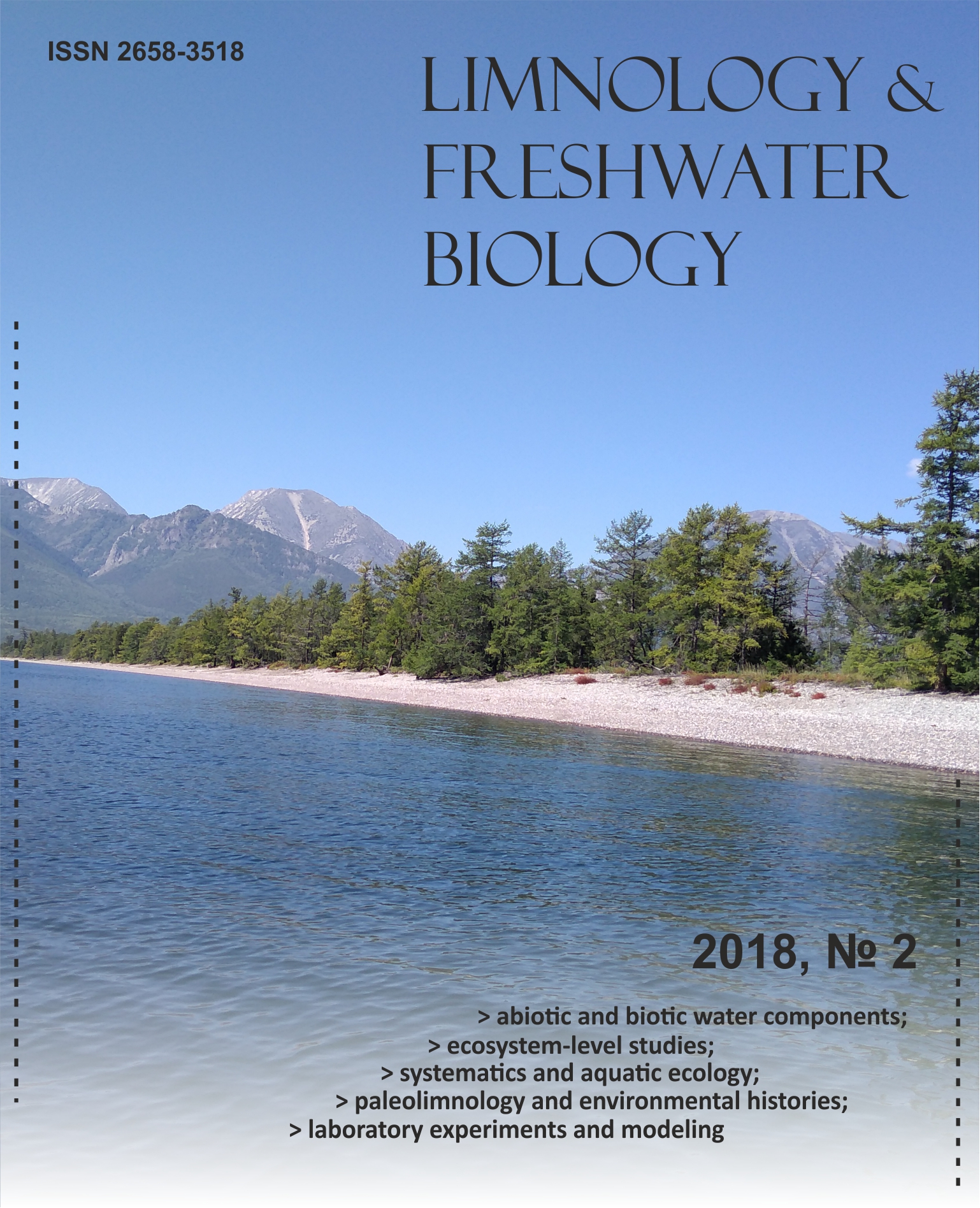 This work is licensed under a Creative Commons Attribution-NonCommercial 4.0 International License.