POPs monitoring system in Lake Baikal – impact of time or the first need?
Gorshkov A.G.

1

Kustova O.V.

1

Izosimova O.N.

1

Babenko T.A.

1

1 Limnological Institute, Siberian Branch of the Russian Academy of Sciences, Ulan-Batorskaya Str., 3, Irkutsk, 664033, Russia
Keywords:
Lake Baikal, POPs monitoring system, PCBs, PAHs, phthalates
Abstract
Persistent organic pollutants (POPs) were frst found in the fat of the Baikal seal "Phoca sibirica, Gm" in 1986. In subsequent years, studies of POPs at Baikal did not lead to the creation of a monitoring system, despite its high demand for Lake Baikal as a source of drinking water of the world value. We have proposed a solution to the scientifc methodological problem of POPs control in Lake Baikal by selecting priority POPs, the optimal sampling and developing methods for determining POPs in a range of concentrations corresponding to their content in Baikal waters and meeting the requirements of serial analysis. Three classes of pollutants were selected as priority POPs, polychlorinated biphenyls (PCBs), polycyclic aromatic hydrocarbons (PAHs) and o-phthalic acid diesters (phthalates). The water-sampling scheme in the pelagic zone of the lake included fve directions from the west to the east coast in three lake basins, the southern and northern extremities of the lake, the delta of the Selenga River, Maloye More strait, and Chivyrkuy and Barguzin bays. The determination of priority POPs was based on a comprehensive analysis of one sample, the volume of which did not exceed 1.0 L, and the GC-MS/MS method in the analytic ending. Depending on the POPs concentration, the accuracy of their determination was estimated at a range of ± δ from 10 to 35%. The testing of the methodology has indicated that the POP content in the Baikal waters at the modern stage is characterized by phthalate concentrations ranging from 0.03 to 3.7 µg/L, total PAH concentrations from 7.0 to 36 ng/L, and PCB congeners from 1.4 to 7.2 ng/L.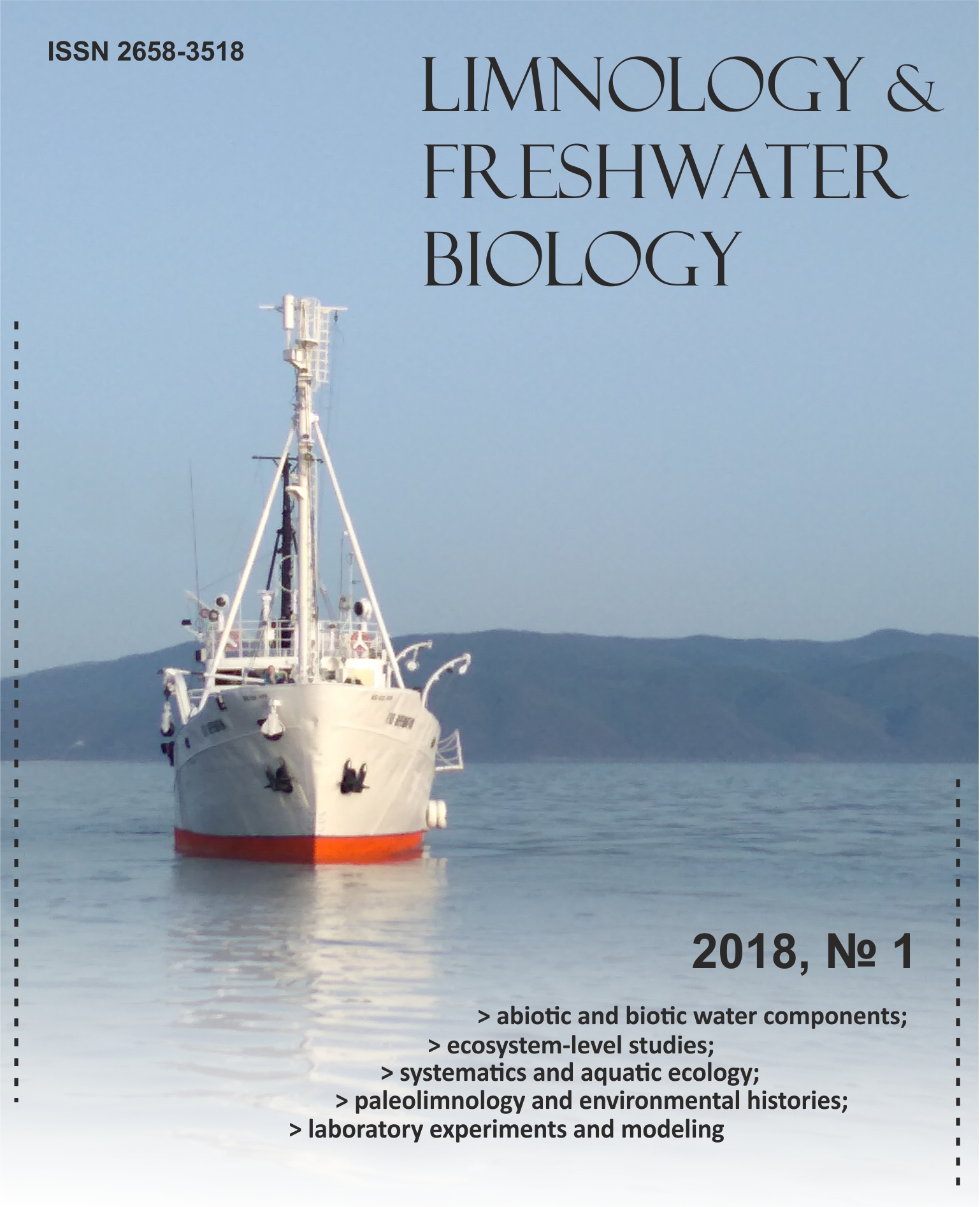 This work is licensed under a Creative Commons Attribution-NonCommercial 4.0 International License.