Study of absorption characteristics of phytoplankton, particles and colored dissolved organic matter in Lake Baikal (July 2018 and September 2019)
Keywords:
phytoplankton, chlorophyll a, phycoerythrin, light absorption, non-algal particles, colored dissolved organic matter, Lake Baikal
Abstract
Results of two scientific cruises carried out in July 2018 and September 2019 were used for an analysis of variability in spectral bio-optical properties of Lake Baikal. Chlorophyll a concentration, spectral light absorption coefficient of phytoplankton, non-algal particles and colored dissolved organic matter varied in ~order of magnitude between stations. Vertical distribution of these bio-optical parameters depended on water column stability in euphotic layer. The chlorophyll a profiles were characterized by maximum near the bottom of euphotic zone. In the layer of deep chlorophyll a maximum the phytoplankton absorption spectra had a specific feature – a local maximum at 550-570 nm. It was associated with relative increasing of phycoerythrin containing species in phytoplankton community. The absorption budget at 440 nm showed that the CDOM was the main optically active component, which provided ~ 50 % contribution to total absorption on averaged over Lake Baikal surface.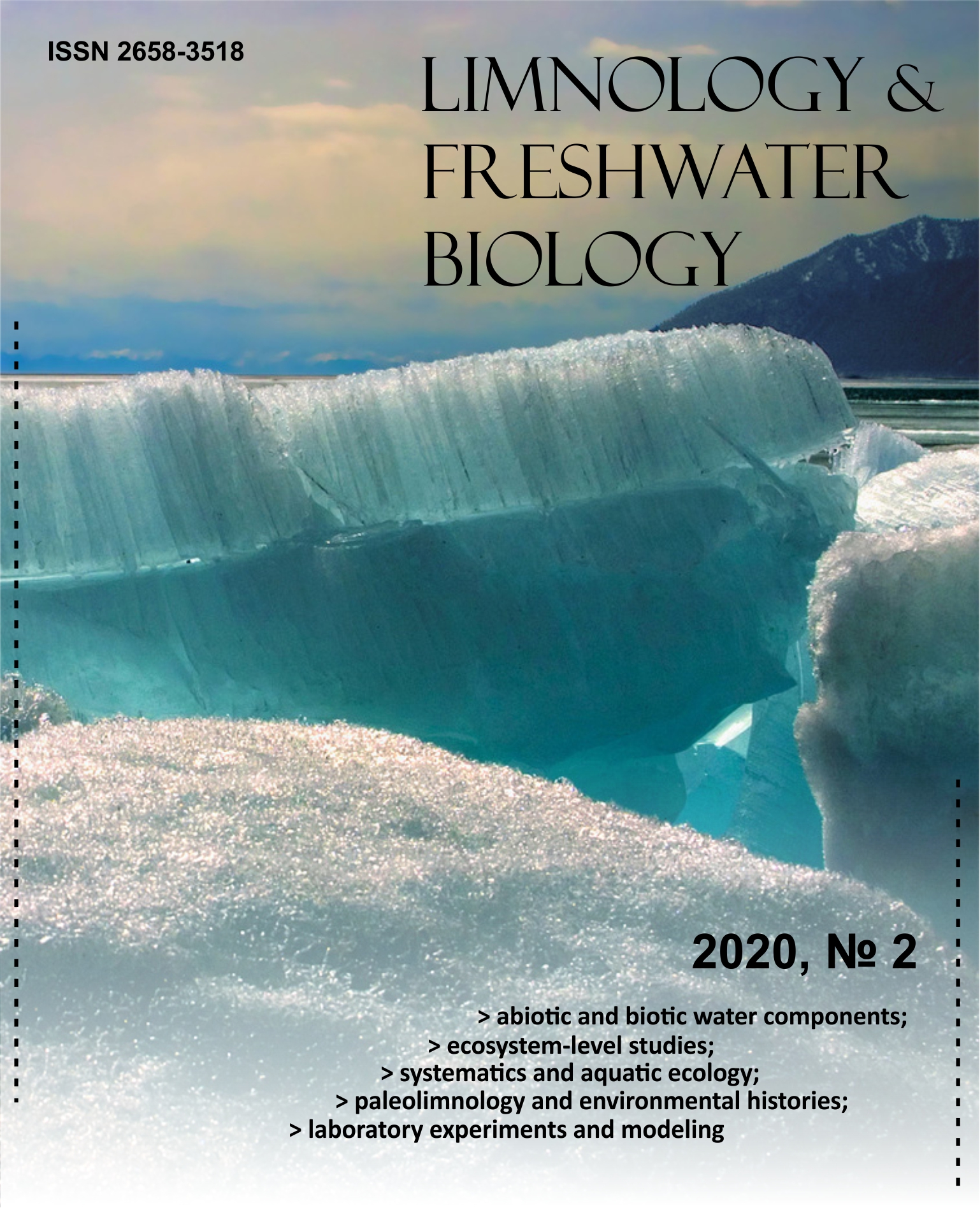 Downloads
License

This work is distributed under the Creative Commons Attribution-NonCommercial 4.0 International License.