Promising ichthyologic studies in Lake Baikal: fundamental and applied aspects
Dzyuba E.V.

1

Bogdanov B.E.

1

Sapozhnikova Yu.P.

1

Sukhanova L.V.

1

Anoshko P.N.

1

Khanaev I.V.

1

1 Limnological Institute, Siberian Branch of the Russian Academy of Sciences, Ulan-Batorskaya Str., 3, Irkutsk, 664033, Russia
Keywords:
ichthyological studies, hydroacoustic method, environmental DNA, molecular genetic methods, common garden experiments, video monitoring systems, Lake Baikal
Abstract
Promising areas of ichthyologic research in Lake Baikal have been examined. Particular attention is being paid to the technology of remote fsh census, including hydroacoustic methods and the method of quantitative environmental DNA analysis. These technologies may provide information on the status of artifcially reproducible populations in reservoirs for developing a proper fshing strategy. The areas of application of molecular genetic methods for solving applied problems in creating the biological bases of fsheries, studying diseases, associated microflora and parasitic fauna, as well as for identifying fsh feed objects have been determined. Studies aimed at restoring and maintaining the populations of rare and endangered fsh species using artifcial reproduction methods, including breeding, hybridization, hormonal stimulation of spawning producers, cryopreservation of sexual products, individual tagging, etc., are discussed. Prospects of mobile remote underwater video monitoring systems, the EthoStudio software package and the holography method to simulate sensory reaction in studying mechanisms of adaptations of fsh in natural environment and to develop criteria for assessing their stability in aquaculture conditionshave been reviewed. Combining ethological studies and in-depth integrated morphological, molecular-genetic and physiological-biochemical screening of Baikal fsh that would allow to better understand fundamental evolutionary processes responsible for the formation of behavioral adaptations, creation and maintenance of genetic diversity within and between populations in the natural environment, as well as developing recommendations on the introduction of state-of-theart scientifc monitoring approaches into aquaculture are very promising.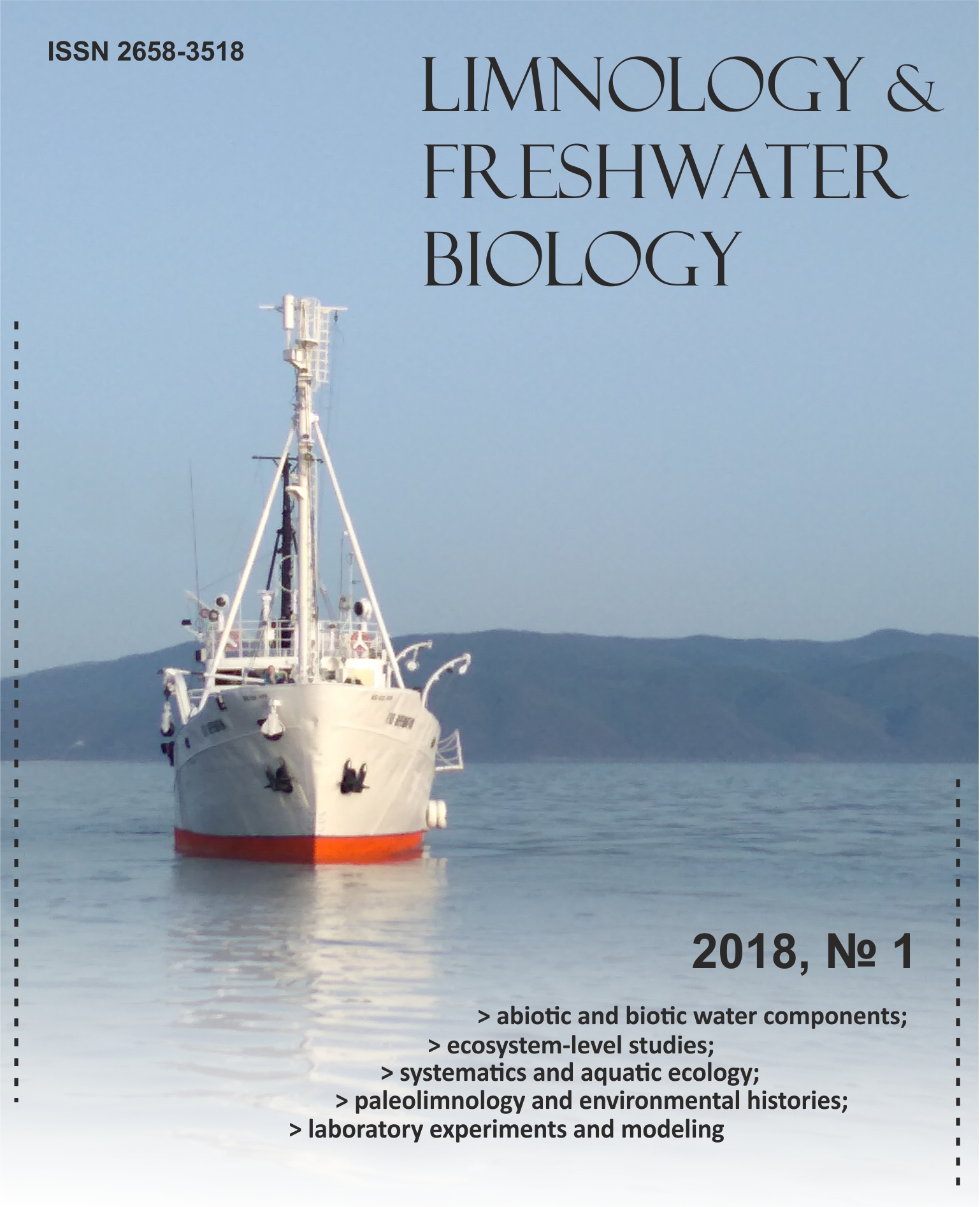 This work is licensed under a Creative Commons Attribution-NonCommercial 4.0 International License.