Hydrochemical studies in Lake Baikal: history and nowadays
Khodzher T.V.

1

Domysheva V.M.

1

Sorokovikova L.M.

1

Tomberg I.V.

1

Sakirko M.V.

1

1 Limnological Institute, Siberian Branch of the Russian Academy of Sciences, Ulan-Batorskaya Str., 3, Irkutsk, 664033, Russia
Keywords:
Lake Baikal, chemical composition, major ions, nitrogen, phosphorus, tributaries, biogenic elements
Abstract
This work is about the history and the main stages of the hydrochemical studies in Lake Baikal for the last 90 years. The frst studies of Baikal water chemistry, including its deep-water zone, had been carried out at the late 1920s under the guidance of G. Yu. Vereshchagin. At the same time, the guide that was used during many years by chemical hydrologists for water chemistry analyses not only on Baikal had been developed. The long-term hydrochemical research of 1950s-1960s gave data on background concentrations of chemical components both in the lake and in its tributaries. The nowadays data evidence that the content of major ions in the deep-water zone of Lake Baikal is constant. It is found that the temporal and space changes of nutrients concentrations in the pelagic zone of the lake depend mainly on phytoplankton growth, whereas the current increase of nutrients concentrations in the littoral is mainly induced by human activities and the development of tourism.
It is found that the Selenga River, the largest tributary of the lake, undergoes the highest anthropogenic load. The pollutants, which enter the river in Mongolia, affect the content of major ions, nutrients and organic matter on the territory of Russia up to the mouth; more pollutants are added by Russian local wastewater sources. Amid the ongoing low water levels and increased anthropogenic load, the annual average concentrations of mineral phosphorous in the Selenga River show a trend to decline, whilst the content of phosphorous organic compounds increases. The efux of mineral and total phosphorous by the Selenga is governed by changes of the water runoff. Changes in chemical composition of low-mineralized rivers of South Baikal (Khara-Murin and Pereemnaya) whose water catchment areas were affected for many years by emission of the Baikal Pulp and Paper Mill and by transfer of pollutants from the industrial complexes of Pribaikalye are registered.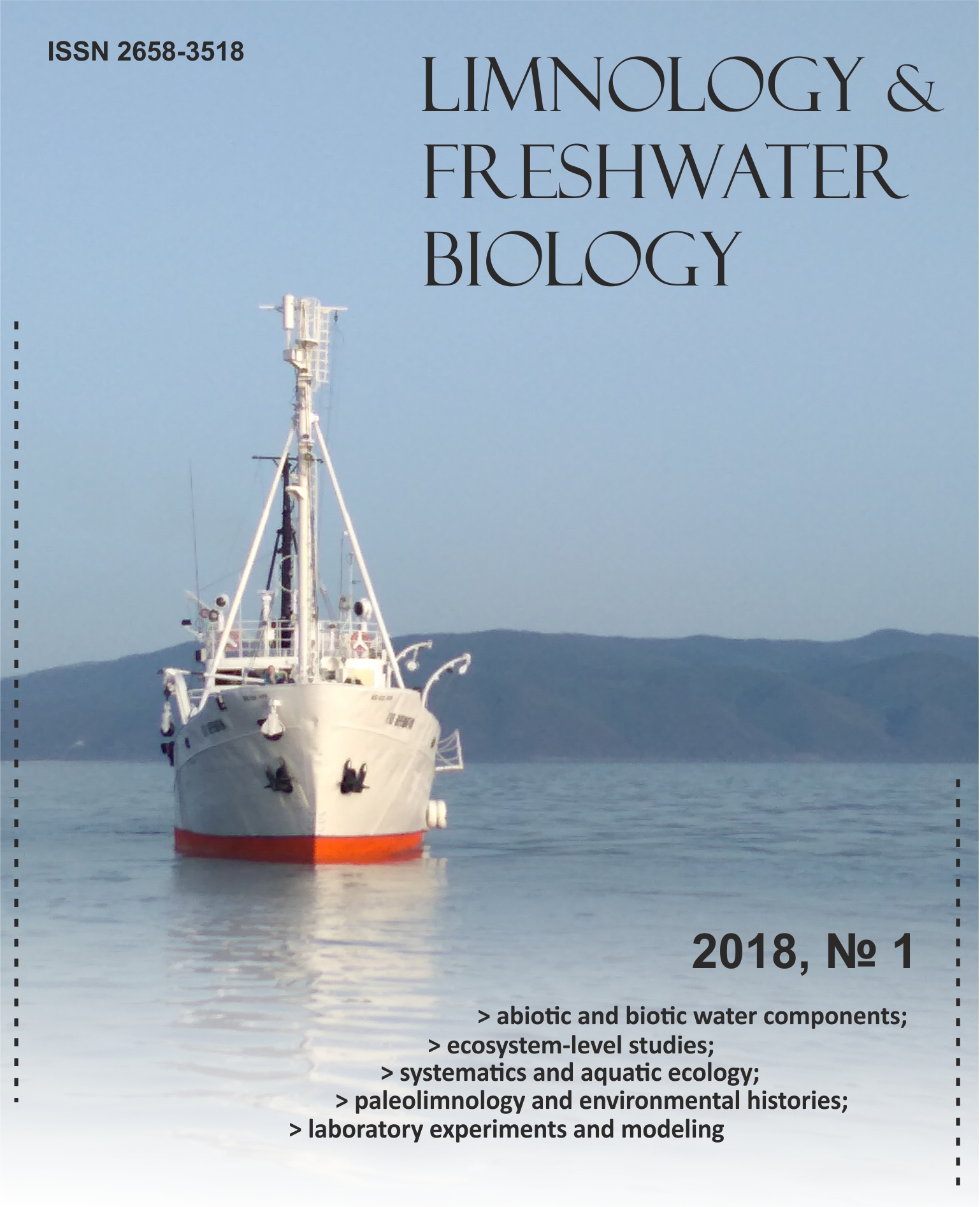 This work is licensed under a Creative Commons Attribution-NonCommercial 4.0 International License.